Bienvenido a mi site internet sobre las etiquetas de vino. Soy coleccionista de etiquetas de vino de todo el mundo y sobretodo aquellas con motivos de animales, arte, coches, flores, pueblos, etc.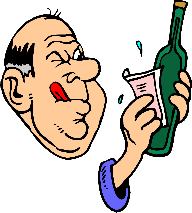 Colecciono desde fin 1993 y las cambio con gente de todas partes. Si es coleccionista y quiere cambiar etiquetas conmigo, puede contactarme por e-mail.
Soy belga y se que la mayoría de la gente no conoce la producción de vinos belgas. Aquí encontrará información sobre Bélgica, sus pueblos y sus vinos (las paginas están ilustradas con etiquetas).
Gracias por su visita, espero que le haya agradado.
A little nice poem concerning wine
Wine has been with us since
the beginning of civilisation.
It is a temperature, civilized,
romantic, mealtime beverage.
Wine has been praised for
centuries by statesmen,
philosophers, poets and
scholars. Wine in moderation
is an integral part of our
family's culture, heritage and
the gracious way of life.
© All rights reserved. The Wine Labels World.